Publication
Y+T MOCA
other...
●"Casa BRUTUS" 2013.11

2013.10.10issue/MAGAZINHOUSE
"Feature of the Museum"
I want to go to the latest Museum of Japan.
Attractions Tadanori Yokoo × Yuko Nagayama talks.


●SERAI 2013年08月号(SHOGAKUKAN)





   
●Weekly Post 2013.4.5.issue 





Tadanori Yokoo
Adhesion "Eternal incomplete"



●AsahiNewsPaper - Book review




A book review of Yokoo is placed at any time in the AsahiNewsPaper.

WEBSITE⇒⇒



●"Weekly DOKUSHOJIN"~Serialization of the essay~

260 yen (advance money subscription 50 weeks 11,500 yen)
/Dokushojin
Usually page 8
Every Friday release



Serialization of Tadanori Yokoo is readable every week!
"The inside of other side me of PAINT" begins, and Tadanori Yokoo serialization has a favorable reception from April 22.

The essay is comprised of "a person" and the story concerning "the thing" to come up in thought and an inside story, the work which I loaded a work of Yokoo with according to the title. If you read an essay, by a humorous and sincere and free soul of Yokoo, you will get well every week.

~Conventional publication contents~

The first "A burial and revival"(Works:TADANORI YOKOO)
The second "Firstly there is destruction and comes"
(Works:夢の中の記憶)
The third "Realistic scene" "red night sky"(Works:星の子)
The fourth "Back talk of the ornamental apron"
(Works:横綱千代の富士 九重部屋)
The fifth "My guardian angel" (Guardian angel)
(Works:TADANORIYOKOO ALWEYS)
The sixth "Long, short fun daily memory"
(Works:友の不在を思う)

【ASK】 TEL:03-3260-5791 HP⇒⇒⇒



●"Shukan NY Seikatsu"
Weekly publication.
/four times a month.
Appearance: Newspaper form 32P for tabloid.

It publishes an essay serially regularly.

on the Internet free
↓↓↓
www.nyseikatsu.com
↑↑ GO TO THE TOP ↑↑
●Yokoo Tadanori Museum of Contemporary Art "Y+T MOCA" open in 2012.11.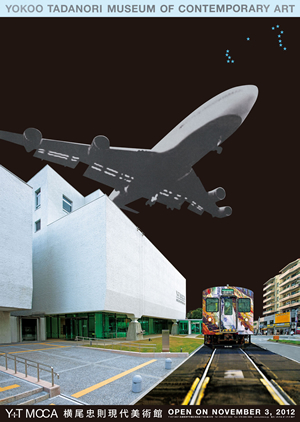 DETAIL⇒⇒⇒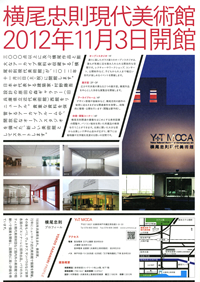 【Y+T MOCA】
3-8-30, Haradadori, Nada-ku, Kobe-shi, Hyogo
Yokoo Tadanori Museum of Contemporary Art
●Caution !with music !

●.fatale - CULTURE_FEATURE
Reiko Ikemura X Tadanori Yokoo (Talk, Web magazine ".fatale")
"The things which anyone can see"
⇒⇒⇒.fatale HP

↑↑ GO TO THE TOP ↑↑